A few pics from snowy Colorado on 12/21/2006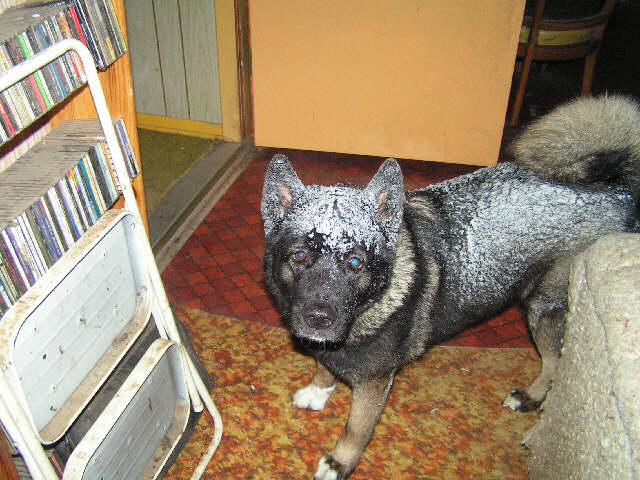 Sheba with a white coat.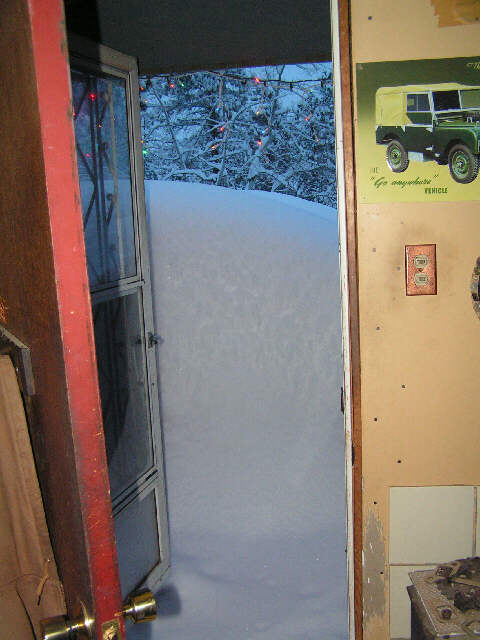 Looking out the front door at the cars.

Another view of the cars.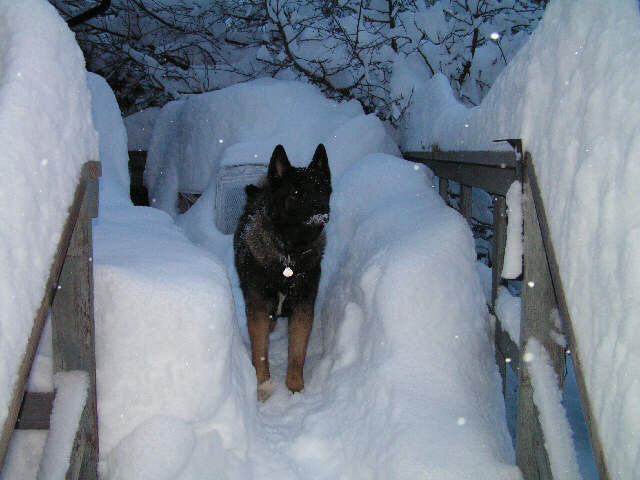 Sheba on the deck.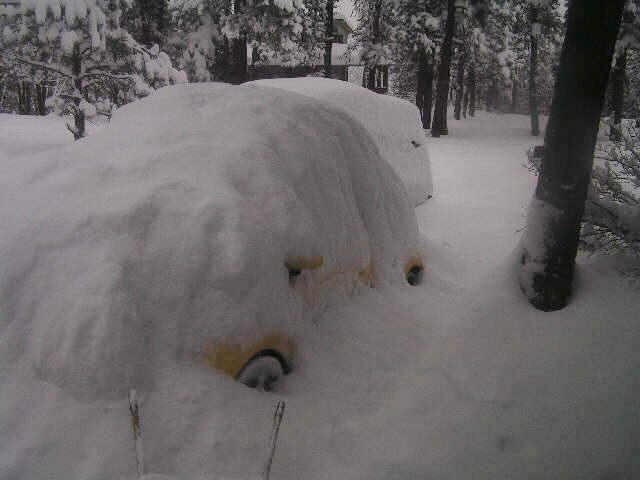 Burried Beetle and Range Rover.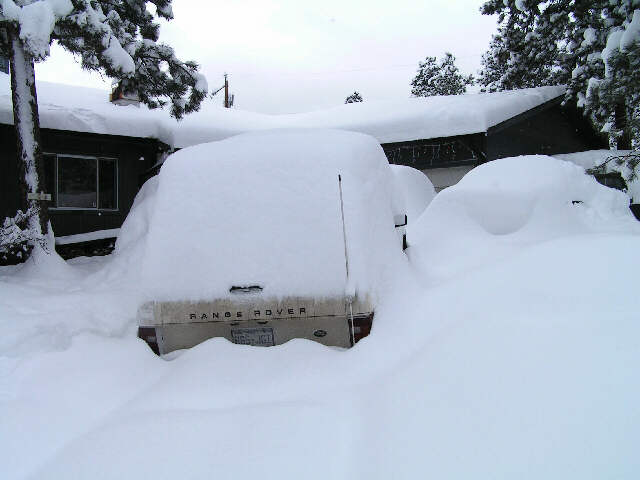 Rover from back.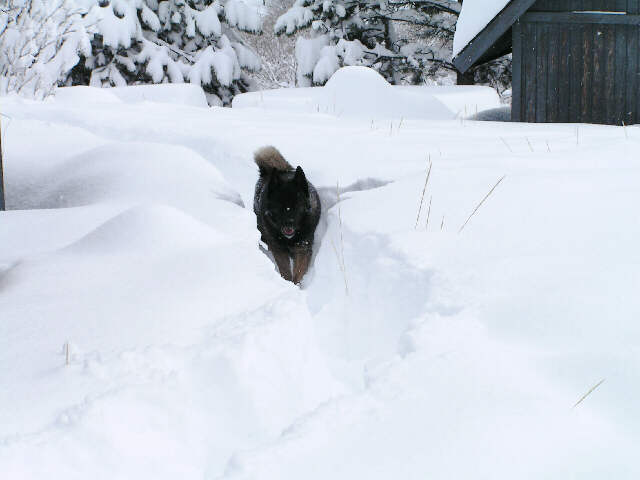 Sheba walking through snow.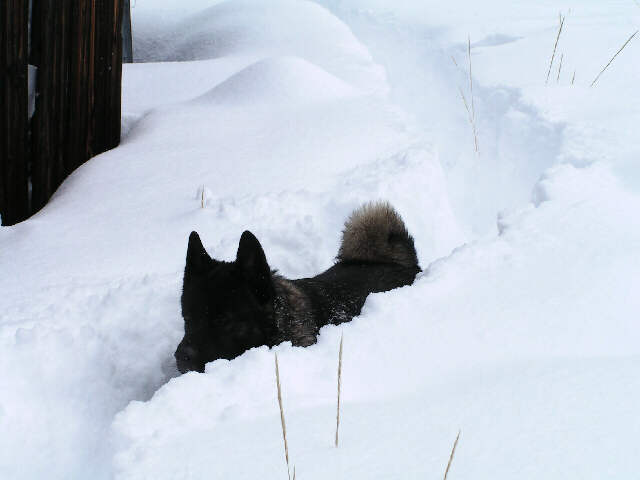 Up to her back.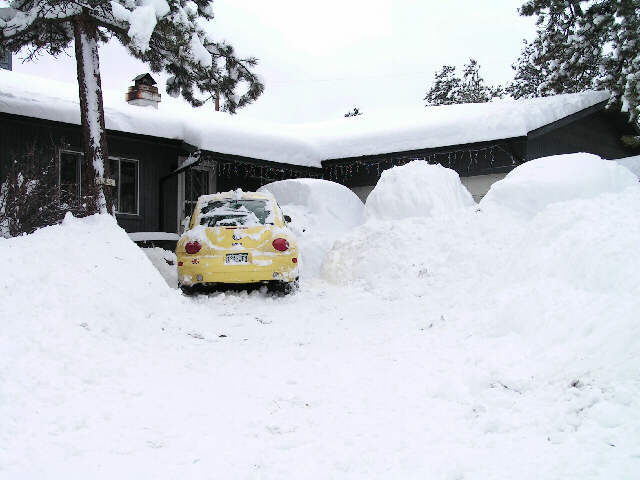 Getting dug out.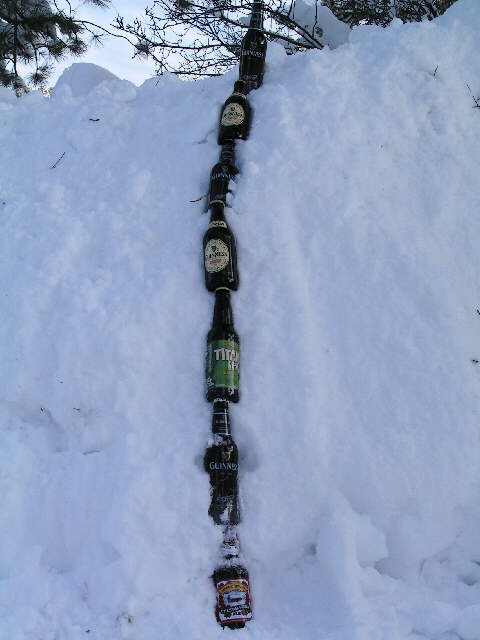 Walls 7 beers deep.